THE FACE BEHIND WHITE DOG
Hi, I'm Kate and I founded White Dog Digital Marketing in May 2016. I've spent the past seven years in the digital marketing world, and last year decided to branch off on my own and establish the White Dog brand.
Being the sole owner-operator of White Dog has given me freedom to work with NZ businesses that I'm passionate about – whether that be with the products or services they have on offer or the difference they are trying to make in the world.
I enjoy spending the time really getting to know my clients' businesses and helping them to establish a great online presence that brings them new customers and more repeat business.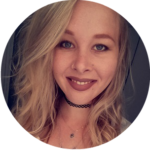 "Whether B2B or B2C, I believe passionately that good marketing essentials are the same. We all are emotional beings looking for relevance, context and connection."
"Success is not the key to happiness.
Happiness is the key to success.
If you love what you are doing, you will be successful."
HOW I CAN HELP YOUR BUSINESS
As a business owner, you're probably well aware of how vital it is to have a great online presence. But perhaps you don't have the time, tools, skills or patience to manage your web and social presence yourself… and that's where I come in.
Online marketing is my specialty – I know what it takes to ensure your business is seen in all the right places, allowing you to get connected with the right kind of people.
But what makes me different from other web marketers?
As the sole owner and operator of the business, you'll be dealing with me from start to finish.
I genuinely enjoy working with other business owners, learning their industry and figuring out what marketing tools and solutions are needed to get their business to where it needs to be online.
In short – I'm a small business owner just like yourself, and I'm ready to partner with you and help take your business to the next level.